I believe that transformation magic is real.
Wool to yarn, loom to fabric, idea to image, art to craft. I use my art as a way to empower myself as a disabled maker with chronic health challenges. Through the ritual of making and creating I remind myself that this magic is a real power that I wield. I am this magic ...and friends, you are this magic, too.
Let me help you discover it.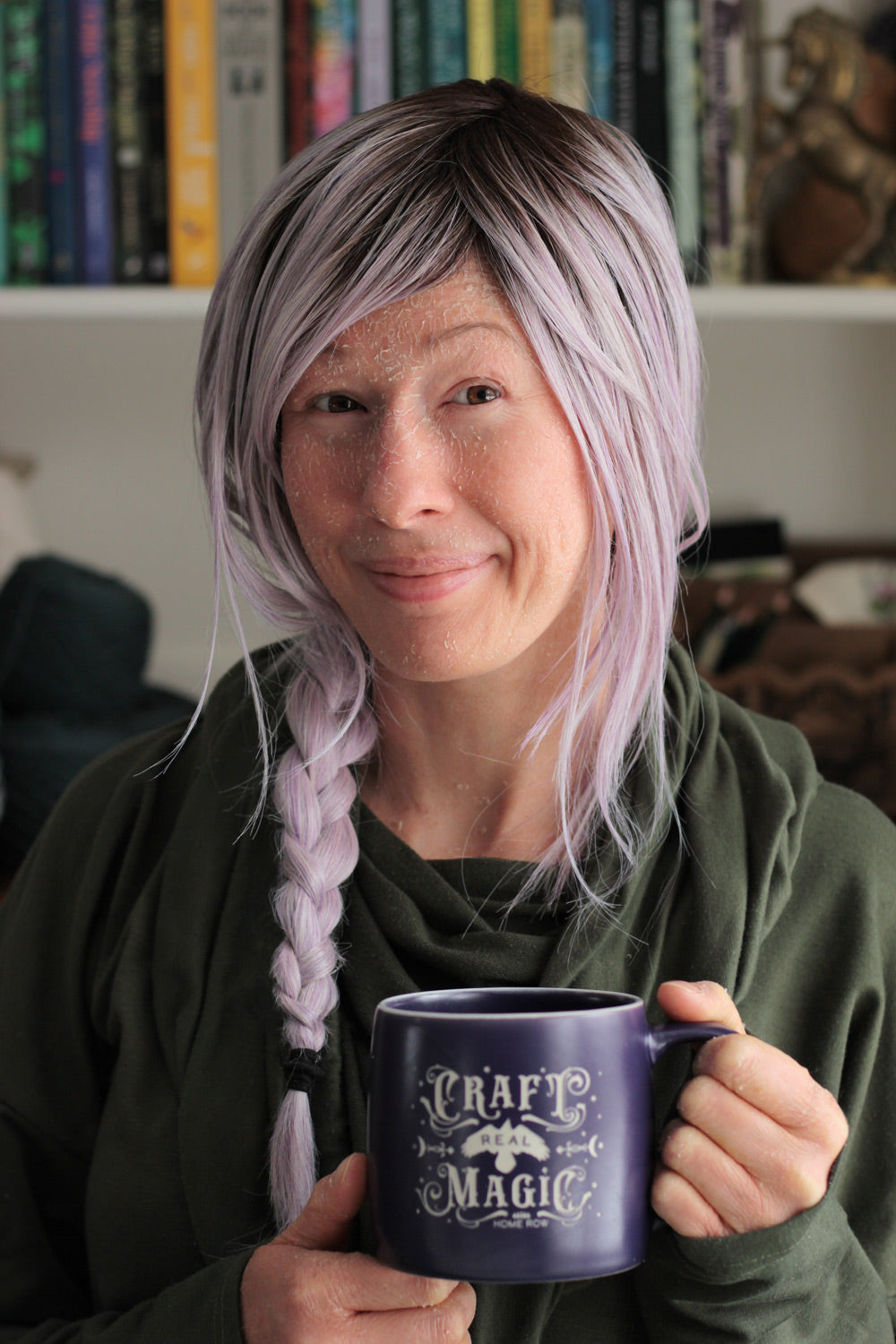 Meet the Maker
Hi there! I'm Ro (she/her), a folk artist, stitch witch, and surface pattern designer living in rural New York with a milk allergy and three feline familiars. ...Okay so three, plus two foster kitties and one feral but who's counting.
I'm a bit obsessed with nature, knitting, and The Lord Of The Rings, as well as Victorian-era Occultism, all of which might be recognized as influences of my art.
But above all my biggest influence is Magic. Real magic.
Read More On The Blog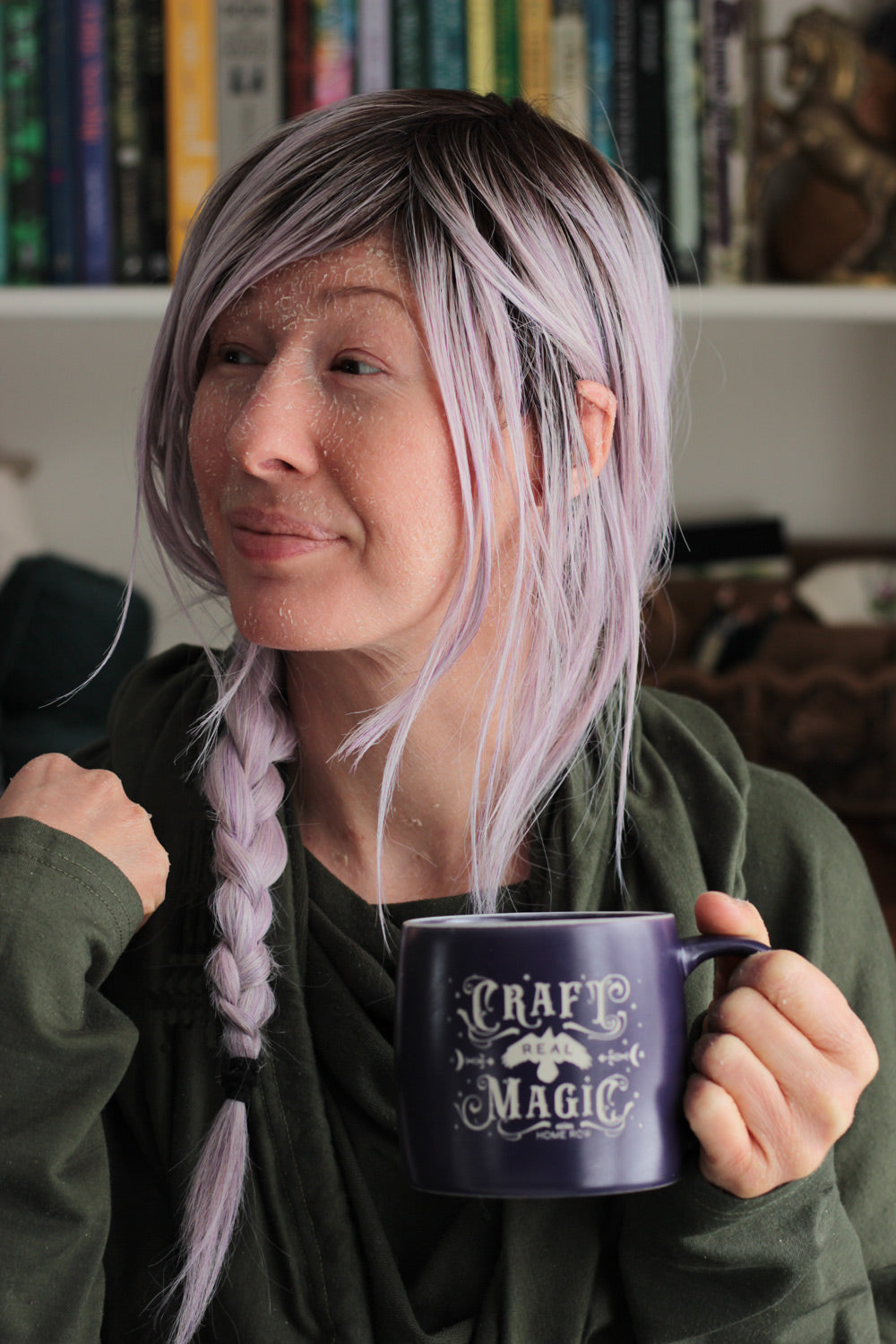 Own Your Magic
I was born with a rare skin disorder called Autosomal Recessive Congenital Ichthyosis (ARCI). It's a chronically difficult disease to live with, but through the constant challenges I can say it's also taught me some very beautiful and grounding lessons.
It's taught me to recognize the everyday magic of ordinary folk, that all people are capable of extraordinary things.
You deserve the chance to pursue your magic, to live a life that feels as magical as you truly are.
I hope my work inspires you to own what makes you extraordinary and then surround yourself with it, for this is where real magic is found.
Did you know?
Art has always been one of my biggest passions in life, but I actually have a degree in Veterinary Technology. Though I decided not to pursue this career path, I pride myself in being a really excellent pet parent!
I'm left-handed and find the "sinister" lore of lefties absolutely fascinating.
I'm an avid birdwatcher -- Yep, certified bird nerd! Birds are incredible. There's so much to learn from observing their seasonal habits.
For nearly 20 years now I've been volunteering every summer at a really amazing camp for kids with chronic skin diseases like mine. I started as a jr. counselor and now have the extreme honor of co-directing activities.
I'm good at a lot of things but I don't know how to whistle. Like not even a little bit.